If your home doesn't feel as clean as you would like, it may be time for professional deep cleaning from our team.
Even if you don't enjoy cleaning, you can most likely appreciate the experience of living in a clean house. Most people have some kind of housekeeping routine, whether you sweep and mop your floors every day or just do your best to keep your space free of clutter. At Fiv5 Star Cleaning, we help many reluctant housekeepers enjoy a clean home with our recurring house cleaning services; however, from time to time, every home can benefit from an additional deep cleaning. Not every part of your home needs to be cleaned every week, but will still become dirty over time. Our deep cleaning service plans are designed to tackle such areas and leave even the hardest-to-reach places in your home looking spotless.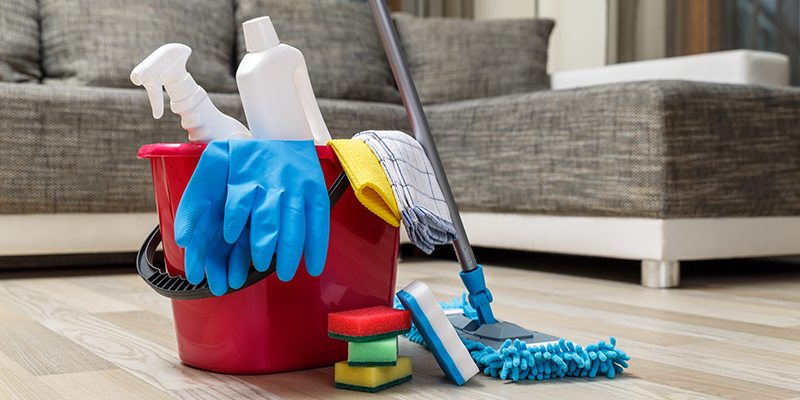 The deep cleaning plans that we offer here at Fiv5 Star Cleaning cover everything included on our recurring service list, as well as additional areas that only need to be cleaned once or twice a year. Some of these areas include:
Interior windows and frames
Doors, door frames, and door handles
Blinds and mirrors
Light fixtures and switches
The insides and outsides of cabinets and drawers
Kitchen appliances like the oven, microwave, and refrigerator
Bookshelves and picture frames
As with our regular plans, our team can tailor our deep cleaning services to suit your specific needs.
AtFiv5 Star Cleaning, we are proud to serve the Concord, North Carolina community, and we want to help you keep your home looking its best. If you've noticed your home starting to feel dingy despite your best efforts, call our team today to refresh your space with our deep cleaning services.
---
At Fiv5 Star Cleaning, we offer deep cleaning services in Charlotte, Concord, Cornelius, Gastonia, and Mooresville, North Carolina, as well as Rock Hill, South Carolina and Miami, Aventura, Sunny Isles, Bal Harbour, Hollywood Beach, and Fisher Island, Florida.