Don't let deep cleaning overwhelm you; we can help you out!
Deep cleaning your home is not something that most people enjoy doing.  Even those who enjoy doing it sometimes struggle to find enough hours in the day to get it done.  Deep cleaning is something that a lot of people put off simply because it is very time-consuming. At Fiv5 Star Cleaning, we can help you with all of your deep cleaning needs and can get your home cleaned from top to bottom in no time.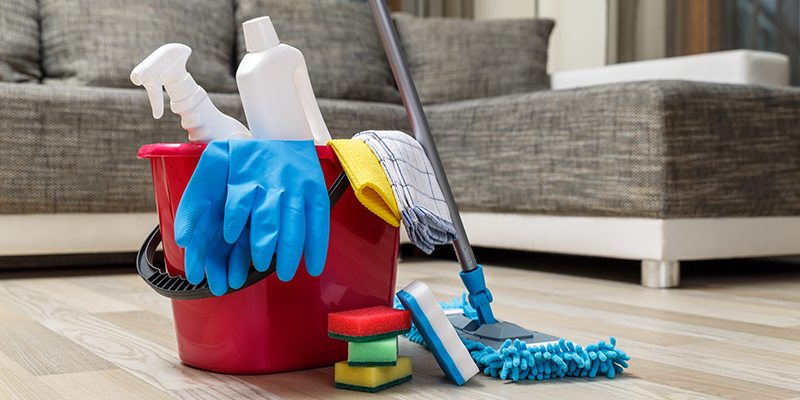 At Fiv5 Star Cleaning, we know you will feel so much better about your home if it is deep cleaned.  There is nothing better than a home that is clean and fresh.  We will do all of your deep cleaning, so you can enjoy all of the benefits without doing all of the work.  We will clean and polish your floors so that they look new again.  We can clean all your tile and grout so that it sparkles.  We can also clean your walls, ceilings, baseboard, floorboards, and trim.  Another great service we can provide is to clean all of your light fixtures. Best of all, we can clean all of your blinds, windows, window sills, and all the window tracks that tend to catch their fair share of dirt, dust, and grime.  If you would like, we can also move all of your furniture and clean under it.  Whatever you need done, we can make it happen.
If you are interested in hearing more about the deep cleaning service we provide at Fiv5 Star Cleaning, contact us today.  We have been cleaning homes in the Cornelius, North Carolina area for over 10 years.  We have a stellar reputation and strive to provide our customers with the best experience possible.  All of our maids are trained to do thorough work and a wonderful job.  We also are very honest, and you can trust us to be in your home and find everything in its rightful place when you return.  Don't get overwhelmed at the thought of deep cleaning your home; call us today, and we will do it for you!
---
At Fiv5 Star Cleaning, we offer deep cleaning services in Charlotte, Concord, Cornelius, Gastonia, and Mooresville, North Carolina, as well as Rock Hill, South Carolina and Miami, Aventura, Sunny Isles, Bal Harbour, Hollywood Beach, and Fisher Island, Florida.