Don't spend all of your free time deep cleaning your home; let us do it for you.
Keeping your home clean can take a lot of time and a lot of effort. When you are busy, it can become overwhelming, especially with the deep cleaning tasks that take extra time and often get overlooked, but then they pile up and you start noticing everything that needs to be done. It can be very stressful. There are several different studies that show that a messy house can cause a lot of stress and anxiety for many different people. A nice, clean home can create a calm and relaxing environment and can eliminate a lot of stress and anxiety. But what do you do if you simply don't have time to do deep cleaning or the desire to devote hours or days to the task? The answer is simple: you call us at Fiv5 Star Cleaning, and we will do it for you.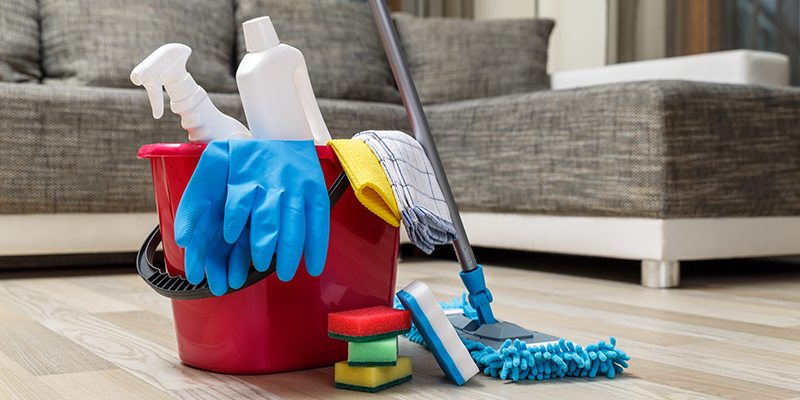 At Fiv5 Star Cleaning, we have a group of maids who do excellent work. We are expertly trained to handle a wide variety of deep cleaning tasks. We clean blinds and windows, scrub tile and grout, wash fingerprints and marks off of walls, wipe down baseboards, and even vacuum under furniture. We do all the little things that most people do not have time to do. We pay attention to details and make sure your home is very clean. We also deep clean the kitchen and bathrooms, and we will even organize closets and cupboards if you need us to. We will go above and beyond to make sure your home is clean.
If you are in the Rock Hill, South Carolina area and are interested in deep cleaning for your home, contact us today at Fiv5 Star Cleaning. We are reliable, trustworthy, and can have your home cleaned in no time. Don't stress over finding time to clean your house; let us clean it for you!
---
At Fiv5 Star Cleaning, we offer deep cleaning services in Charlotte, Concord, Cornelius, Gastonia, and Mooresville, North Carolina, as well as Rock Hill, South Carolina and Miami, Aventura, Sunny Isles, Bal Harbour, Hollywood Beach, and Fisher Island, Florida.