When we come to your home to take care of deep cleaning, we'll follow a detailed checklist.
Over time, your home will accumulate some dirt and grime through regular use. Even if you're in the habit of cleaning regularly, the deep cleaning tasks tend to get overlooked. You may struggle to find the time to accomplish these tasks in your home, or you may not want to tackle dirty areas on your own. Our team at Fiv5 Star Cleaning is here to take care of this process for you through our deep cleaning service, available to those in Gastonia, North Carolina.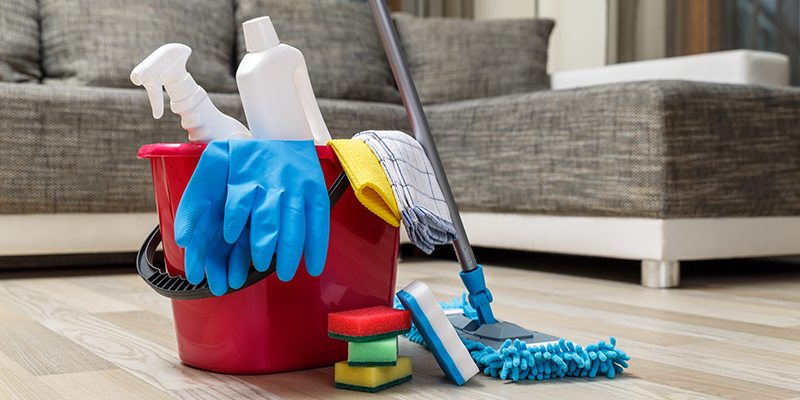 When we come to your home to take care of deep cleaning, we'll follow a detailed checklist. This includes vacuuming and cleaning all flooring, cleaning the insides of your windows and ledges, dusting the baseboards and ceiling fans, cleaning doors and blinds, washing all baseboards, and dusting and polishing your furniture. We'll also deep clean and sanitize your countertops, sinks, tubs, showers, and toilets. Finally, we'll take care of the mirrors, fixtures, interior and exterior of your appliances, exterior of the cabinets, light fixtures, and shelves.
We recommend having deep cleaning services at your home once or twice a year to fully clean the spaces that often get skipped. Our team members are some of the hardest-working cleaning professionals in the Gastonia area, and our goal is to help your house really sparkle when we're done. If you have questions about the services we provide or would like more information about a customized cleaning schedule, contact us today. We look forward to helping to keep your home clean and inviting.
---
At Fiv5 Star Cleaning, we offer deep cleaning services in Charlotte, Concord, Cornelius, Gastonia, and Mooresville, North Carolina, as well as Rock Hill, South Carolina and Miami, Aventura, Sunny Isles, Bal Harbour, Hollywood Beach, and Fisher Island, Florida.