We provide thorough deep cleaning services to give your home the refresher it deserves.
Even if you have great dental hygiene habits, you should still have your teeth cleaned by a dentist every six months. In the same way, even if you are a great housekeeper or receive regular cleaning services, you can still benefit from having deep cleaning services once or twice a year. Deep cleaning involves a number of tasks that are likely not a part of your day-to-day cleaning routine and takes care of areas that get missed or need a more thorough cleaning. Our team at Fiv5 Star Cleaning offers professional deep cleaning services that will leave your home immaculate and bring it back to its full potential.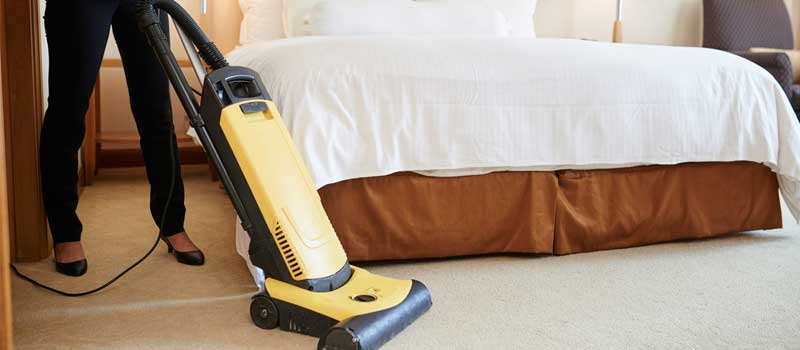 Here at Fiv5 Star Cleaning, our goal is to help you keep your home looking its best. To do that, we provide both regular house cleaning to keep up with everyday maintenance, as well as deep cleaning services to get into every nook and cranny. Our deep cleaning services include everything that's part of our recurring service list, as well as these additional steps:
Vacuum or mop all floors, as appropriate
Dust baseboards and ceiling fans
Clean interior windows, including ledges, frames, and window blinds
Clean doors and door frames
Clean light fixtures and wipe down light switches
Clean and disinfect showers, toilets, sinks, and bathroom tile
Clean kitchen and bathroom counters and cabinets, inside and out
Clean the interior and exterior of kitchen appliances like the refrigerator, microwave, and oven
Dust shelves, bookcases, and picture frames
Add-Ons (not included, but can be added to the cleaning for an additional fee)
Garage
Porch
Sunroom
Laundry (fold only)
Laundry (wash & fold)
At Fiv5 Star Cleaning, we are proud to serve the Concord, North Carolina community, and we want to help you keep your home looking great. If your home could use a refresher, call our team today to learn more about our deep cleaning services.
---
At Fiv5 Star Cleaning, we offer deep cleaning services in Charlotte, Concord, Cornelius, Gastonia, and Mooresville, North Carolina, as well as Rock Hill, South Carolina and Miami, Aventura, Sunny Isles, Bal Harbour, Hollywood Beach, and Fisher Island, Florida.
Similar Services We Offer: