When you hire our experienced maids, you are guaranteed consistent, satisfying results.
If you're like most people, then you enjoy it when your home is clean, but would rather not have to do the cleaning yourself. Even if you do enjoy cleaning, it can be difficult to find the time to take care of all your chores—among all your other responsibilities for work, school, or caretaking, housekeeping can easily fall by the wayside. Fortunately, our team at Fiv5 Star Cleaning can offer you a solution: simply hire a maid from our team to take care of all your house cleaning needs for you!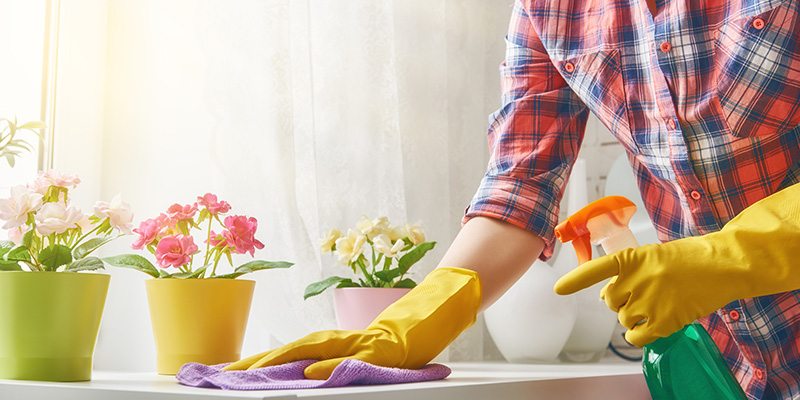 When you hire a maid from our team, you are guaranteed to get consistent, satisfying results that leave your home immaculate. We follow a standardized cleaning plan that covers every room in your home and includes mopping or vacuuming the floors, cleaning the counters, dusting the shelves and corners, changing the linens, and more. In addition, our cleaning plans are highly flexible, and we can easily add or subtract items in order to meet your home's specific needs. You can also choose how often you would like to receive our services, as we offer weekly, bi-weekly, monthly, quarterly, or even one-time plans.
Our team at Fiv5 Star Cleaning is proud to serve the Concord, North Carolina community, and we want to help you keep your home looking its best with minimal hassle. If you are tired of cleaning or want to get professional results, call us today to learn more about how to hire a maid.
---
At Fiv5 Star Cleaning, we can help if you're looking to hire a maid in Charlotte, Concord, Cornelius, Gastonia, and Mooresville, North Carolina, as well as Rock Hill, South Carolina and Miami, Aventura, Sunny Isles, Bal Harbour, Hollywood Beach, and Fisher Island, Florida.