We dare to say you won't find another cleaning business as devoted to serving your needs as we are.
Here at Fiv5 Star Cleaning, we often get asked by people in the Mooresville, North Carolina area what makes our cleaning business different than all the rest. When we started in 2007, we were determined to be the best and provide the exceptional experience we believed was lacking in this industry. Since we started out with just a couple of cleaning crews and now our cleaning business handles more than 550 houses a month, we believe we must be doing something right.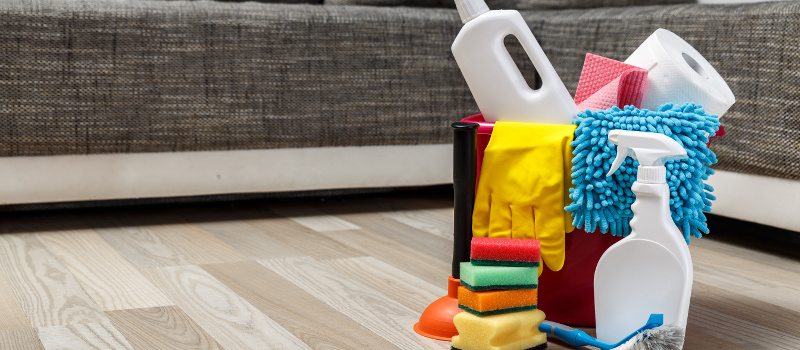 Reliability- While many companies are a bit lackadaisical with their scheduling because they don't see the problem of getting a clean house a few hours later than planned, we treat every appointment as though you have the president arriving at your door soon, and if we aren't done with our work, we are going to create embarrassment for you and ourselves.
No Subcontractors- We are a well-oiled machine when it comes to serving our customers and stay on top of hiring and training the best cleaning professionals, so we never have to resort to calling up subcontractors who might not achieve the level of quality and professionalism we demand.
Added Services- We also have no problem tossing in a load of laundry. We are pretty sure you won't find another cleaning business that goes as above and beyond as we do.
Customized Cleaning- You are in control of what cleaning is done and what isn't, so you can develop a plan that fits your needs and budget. We don't say what we don't do; you tell us what we won't do!
These are just a few of the reasons why we believe we are the best cleaning business for you to call for ongoing or occasional cleaning. If you would like to know more about us, don't hesitate to contact us for a consultation.
---
At Fiv5 Star Cleaning, our cleaning business proudly serves Charlotte, Concord, Cornelius, Gastonia, and Mooresville, North Carolina, as well as Rock Hill, South Carolina, and Miami, Aventura, Sunny Isles, Bal Harbour, Hollywood Beach, and Fisher Island, Florida.