We customize your residential cleaning experience to meet your needs perfectly.
Many residential cleaning professionals have a set schedule of cleaning tasks they perform at a set price. Here at Fiv5 Star Cleaning, we do things a bit differently. When we started in 2007, we believed that everyone had the right to decide exactly what they needed help with and only pay for what they didn't want to handle on their own. We are happy to create a residential cleaning plan tailored to your needs from our menu of kitchen, bathroom, bedroom, living room, family room, and dining room cleaning services.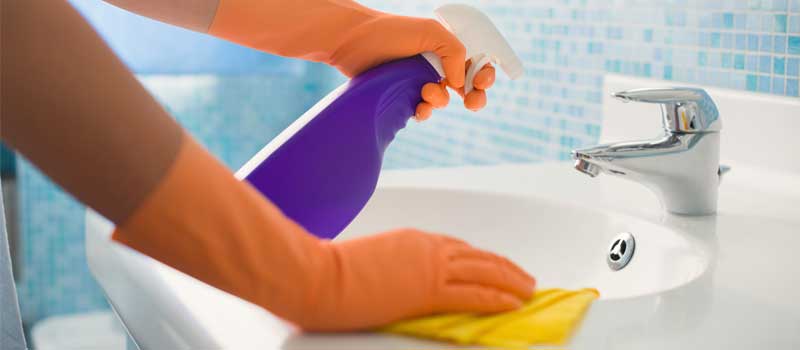 If you are like most people, you have some cleaning tasks that you don't mind doing or even enjoy doing, while you have others you avoid like the plague. We understand that and will take off your hands only those tasks that you hate or simply do not have time for. Whether you choose just certain tasks or have us do everything from ceiling to floor, you can be confident of consistent, high-quality results.
When you call us to get an estimate for your residential cleaning services, we first schedule an appointment to go over the many options you have to choose from and assess the size of your home and the complexity of the cleaning to give you a customized quote. You can choose regular ongoing residential cleaning or occasional service such as seasonal cleaning, deep cleaning a couple of times per year, or to prepare for an upcoming special situation such as guests arriving or putting your home on the market.
If you would like to learn more about what has made us the preferred residential cleaning company serving the Mooresville, North Carolina area, give us a call. We'll be happy to show you why we are the best solution for giving you more free time.
---
At Fiv5 Star Cleaning, we offer residential cleaning services in Charlotte, Concord, Cornelius, Gastonia, and Mooresville, North Carolina, as well as Rock Hill, South Carolina, and Miami, Aventura, Sunny Isles, Bal Harbour, Hollywood Beach, and Fisher Island, Florida.
Similar Services We Offer: