If you are in need of a reliable cleaning business to serve your home, look no further than our team.
Everyone can appreciate the sense of calm and relaxation that comes with a clean home. Oftentimes, however, trying to achieve that level of neatness and the good feelings that come with it causes a lot of stress. Many people don't enjoy cleaning, and even those who do can struggle to find the time to do it in between their other responsibilities. If you want to be able to relax in a clean home environment at the end of the day without having to spend the time and sweat to clean it yourself, you can enlist the services of a cleaning business such as our team at Fiv5 Star Cleaning.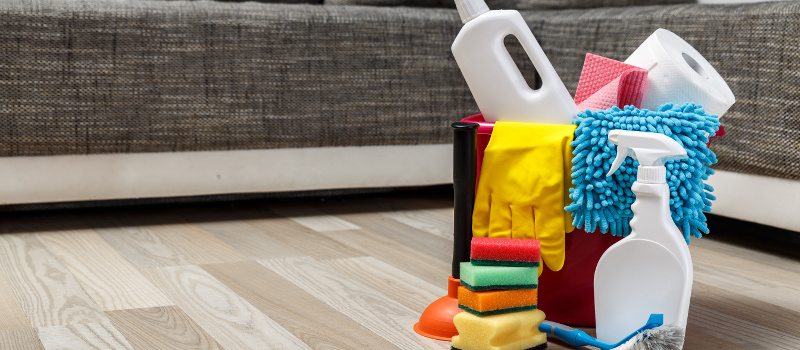 Here at Fiv5 Star Cleaning, we are proud to serve the Concord, North Carolina community, and we want to help you keep your home looking its best. We are a cleaning business that uses a standardized cleaning plan to deliver consistent, satisfying results to homeowners like you. Our standard plan will thoroughly clean every room in your home from top to bottom, and we can also easily customize your package to add or subtract items on the list. In addition, you can decide how often you would like to receive our services—depending on your habits and the degree of cleanliness you prefer, you can choose to have us visit on a weekly, bi-weekly, monthly, or quarterly basis. You can even have us come just once if you're preparing for a special occasion.
At Fiv5 Star Cleaning, we strive to be the best, most reliable cleaning business around, and we pride ourselves on the quality of our results.  If you are interested in enlisting our services, call us today to find out more.
---
At Fiv5 Star Cleaning, our cleaning business proudly serves Charlotte, Concord, Cornelius, Gastonia, and Mooresville, North Carolina, as well as Rock Hill, South Carolina, and Miami, Aventura, Sunny Isles, Bal Harbour, Hollywood Beach, and Fisher Island, Florida.