We'll customize your move-in cleaning plan to the needs of your new space.
Moving into a new home is an exciting experience, but it often brings some stress. When you're getting ready to move, you have a lot of tasks on your to-do list, and cleaning the new space may not be very high on the list of things you're looking forward to. However, before you start unpacking your boxes, it's smart to make sure the rooms where you'll be placing all your stuff are properly cleaned and disinfected. At Fiv5 Star Cleaning, one of the services we offer to our clients is move-in cleaning, which involves deep cleaning the new place that you'll be calling home.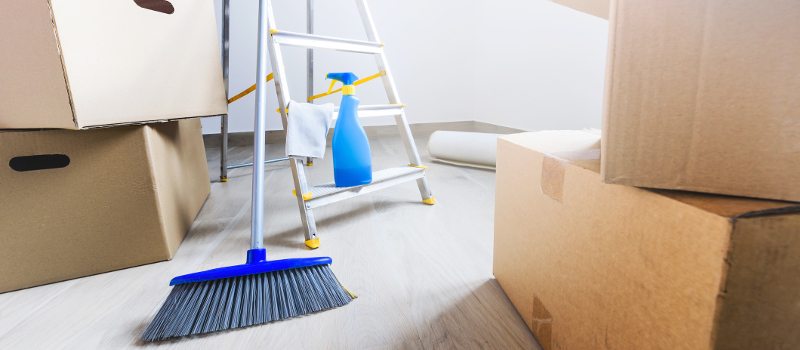 Even if a house looks clean at first glance, you don't know how well the previous residents cared for and maintained it. Poor cleaning habits can increase the risk of bacteria growth, which could make you sick as you settle down in your new place. Failing to keep the floors clean can also lead to issues if you have kids crawling around or playing on the flooring. We want to make sure you and your family are safe and comfortable in your new home, which is why we'll come and perform a thorough move-in cleaning service before you arrive.
We'll customize the move-in cleaning plan to the needs of the new space. Some of the tasks we commonly perform for our clients include:
Cleaning the sinks and faucets
Disinfecting the countertops
Sanitizing the tubs, showers, and toilets
Cleaning the interior and exterior of your appliances
Vacuuming and cleaning the floors
Cleaning the floors of your garage
We can add more tasks, too, based on the size and condition of the house. Contact us at Fiv5 Star Cleaning to learn more about our move-in cleaning service, available to those in the Gastonia, North Carolina area.
---
At Fiv5 Star Cleaning, we offer move-in cleaning services in Charlotte, Concord, Cornelius, Gastonia, and Mooresville, North Carolina, as well as Rock Hill, South Carolina, and Miami, Aventura, Sunny Isles, Bal Harbour, Hollywood Beach, and Fisher Island, Florida.