Let us make sure you and your family are moving into a clean, safe home.
When you are in the process of moving, there are so many tasks to accomplish that it can feel overwhelming. By the time you and all of your belongings have reached your new home, you may feel worn out. Now imagine coming into your new home, only to find it in a filthy state. Instead of unloading or getting some much-needed rest, you are left to clean up from the previous residents. Even if the home doesn't appear to be dirty, there may be germs, pet hair, and other debris that have been left behind. Instead of adding one more task to your to-do list, call us at Fiv5 Star Cleaning for move-in cleaning.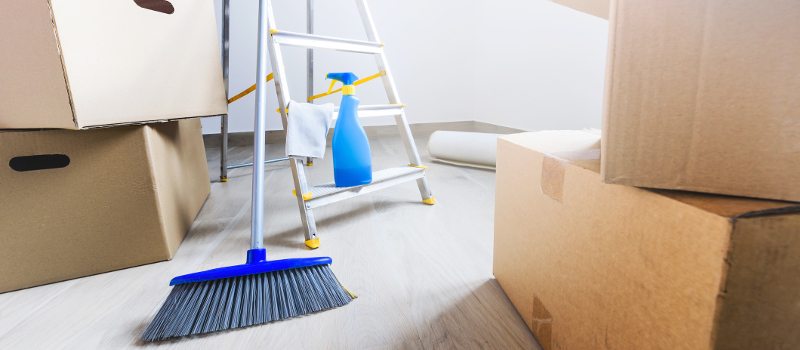 Here at Fiv5 Star Cleaning, we are passionate about making the lives of our customers simpler. We provide many services that can be depended on to help ease your stress and free up your time. Moving is a great time to turn to outside help, as there are so many tasks to accomplish and you likely still need to work and fulfill your other regular obligations. We will take care of your move-in cleaning with the same high-quality level of care and attention to detail that we provide in all of our cleaning services.  We will dust, vacuum, and sanitize counters, sinks, toilets, showers, tubs, and much more. We want you to feel confident that you are moving your family into a clean and safe home.
As a locally owned and operated company, each member of our staff has been carefully trained and has a great deal of experience. We know how to work through stubborn stains or clean difficult-to-reach areas. Our commitment to excellence will show in each job we do. You may find you enjoy the level of cleanliness we provide so much that you will join the other 550+ families who receive our cleaning services each month.
For reliable move-in cleaning in Cornelius, North Carolina, call us at Fiv5 Star Cleaning.
---
At Fiv5 Star Cleaning, we offer move-in cleaning services in Charlotte, Concord, Cornelius, Gastonia, and Mooresville, North Carolina, as well as Rock Hill, South Carolina, and Miami, Aventura, Sunny Isles, Bal Harbour, Hollywood Beach, and Fisher Island, Florida.