Your house constantly needs to be cleaned and taken care of so that you can live in a happy, clean and healthy environment. However, that doesn't mean it isn't a pain to try to keep up with the cleaning. It's the chore that never ends! This is where you should consider using house cleaning services. Here are three benefits of hiring us for house cleaning services to clean and keep up with your home:
Keep Allergies at Bay- A lot of people have dust allergies, and those allergies can really act up if a house isn't regularly cleaned and dusted. A professional house cleaning service uses vacuums with filters that help get rid of dust around your home and in the air of your home as possible. Aside from filtered vacuums, if you hire a house cleaning service regularly, they will keep up with the cleaning in your home, and the more it stays clean, the less dust there will be.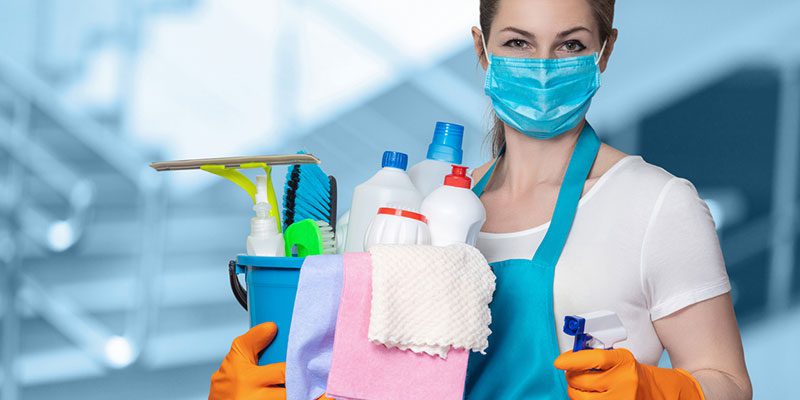 Free Time- Cleaning takes up so much time in the day, and it seems like by the time you are done, it needs to be cleaned again; this is especially true if you have kids. All your free time goes out the window and is replaced with sweeping, scrubbing, dusting and mopping. A house cleaning service will take over these tasks and give you the free time to do whatever you'd like.
Everything Gets Cleaned- There is no shame in admitting that you skip over cleaning things while cleaning your house. It's easy to get lazy and skip over dusting the light fixtures or wiping down the blinds on your windows. These are tedious and time-consuming tasks that can't be quickly done. Plus no one will notice, right? Hiring a house cleaning service will ensure that the entirety of your house gets cleaned with nothing is missed. You won't have to worry about anything getting skipped over.
Cleaning is a job that you won't need to worry about near as often if you hire us for house cleaning services. If that sounds appealing to you, call us today at Fiv5 Star Cleaning and see if we are the right house cleaning service for you.