Imagine what you can do with the spare time you'll have!
Some people think of a maid service only for special circumstances or as a special treat. At Fiv5 Star Cleaning, we are more than happy to oblige if that is the extent of the assistance you would like for your Mooresville, North Carolina home. However, we are also here for you if you would like to investigate having regular maid service or seasonal cleaning services to keep your home looking its best.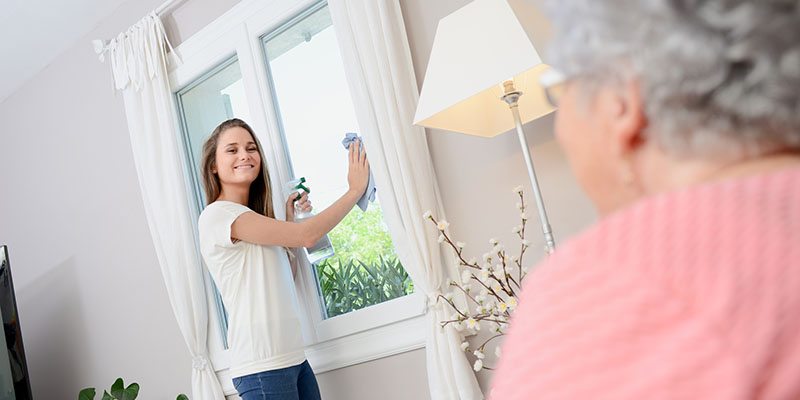 Ongoing maid service is an ideal way to ensure indoor air quality that helps your family stay healthy throughout the year. Our thorough cleaning to remove bacteria, dust mites, and other contaminants and allergens can reduce the chance of illnesses. Even if you do not go with regular service, we recommend calling us for maid service after someone in your family has been ill so that we can help you avoid the spread of germs.
One of the most appealing benefits of having a maid service is freeing up your time to do other things. You could also find that the extra time with your family is nicer when it isn't spent arguing about cleaning chores. When your family arrives home to a clean house, they'll be in great spirits, which can make for an enjoyable evening.
We offer a customized approach so that your maid service fits your specific needs and objectives. This allows us to work within most budgets because we can focus only on those things you would rather not do yourself. You might even find that you save money because we bring our own supplies and equipment. Contact us today to learn more and get a quote for our maid service on an ongoing or will-call basis.
---
At Fiv5 Star Cleaning, we offer a maid service in Charlotte, Cornelius, Concord, Gastonia, and Mooresville, North Carolina, as well as Rock Hill, South Carolina and Miami, Aventura, Sunny Isles, Bal Harbour, Hollywood Beach, and Fisher Island, Florida.