Life can get busy, and so can your household. Do you find yourself putting other things first before taking the time to clean your home? We're not talking about choosing to go to bed before making sure the sink is free of dirty dishes. We're talking about giving your home a good deep clean and giving it the TLC it needs. So, how often should you deep clean the items in your home? The answer depends on each part of your home as some areas may require more maintenance than others to maintain sustainability. Here's a list of areas that should be deep cleaned in your home and how often.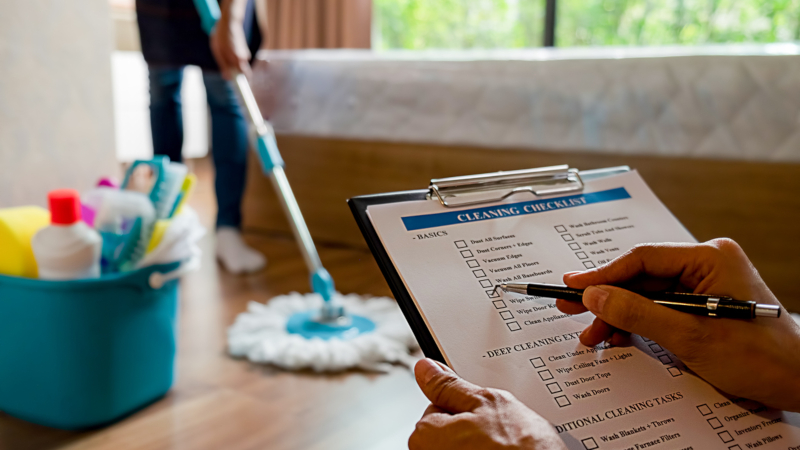 Refrigerator – Once a month.
Microwave – Once a week.
Oven – Every 3 months, or when it starts to smell.
Bathrooms (Showers, Bathtubs, Mats, Toilets, Sinks) – Once a week.
Baseboards – Every 3-4 months.
Floors – Once a week.
Curtains – Every 3-6 months
Blankets – Every 6 months.
Pillows – Every 4 months.
This reference is a good guideline for general cleaning. Obviously, if a mess occurs, or damage, you'd want to clean that item sooner rather than later.
Deep cleaning is important to maintain your home and increase the longevity of your items. You'll quickly realize that if you put off deep cleaning, it can quickly pile up and change the atmosphere of your home. If you find yourself not having the time to deep clean, our team at Fiv5 Star Cleaning offers a deep cleaning service. If you have any questions regarding deep cleaning, or any services we at Fiv5 Star Cleaning provide, please contact us today!